Top 10 Reasons to Use Our Services
(No longer doing Owner Occupied residential mortgages, only Business  Purpose Loans on Residential Properties and Commercial Loans ) Phones are answered by a loan officer, not a receptionist .
Fast pricing and the lowest rates available because we shop it for you with our lenders.
In business since 1998.
We have closed THOUSANDS of loans.
Good standing with all regulatory agencies.
Commercial real estate Mortgages in 45 States including cash outs.
Hard money commercial loans with no credit check.
Stated income commercial and Equity Cash Out loans available.
We are on Page 1 of your organic search because we are an authority site. You can not buy this ranking.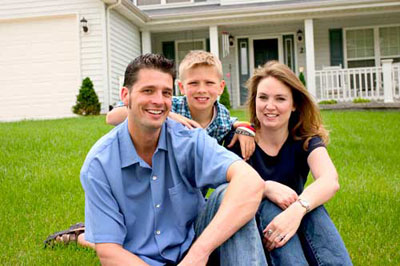 (No longer doing residential owner occupied home loan mortgages, only commercial,  for non owner occupied Business Purpose residential properties. We do only commercial loans, no consumer loans)
We are a Houston Texas Mortgage Loan company that uses a multi-lender platform to ensure a competitive deal for our borrowers. We get pricing updates 2 to 3 times per day to ensure the lowest daily rates. Our technology differentiates us from our competition. We always have the lowest commercial loan rates available with our Banks, Private Money or Hard Money Lenders.
We were a Texas Mortgage Broker for many years. Now we are a direct lender. We now have much better pricing than before.
We have the best commercial loan rates out there and we do not add Junk fees.
 Do you need to do a commercial Equity Cash Out Loan or do you need to get cash out of your Commercial Property with a Commercial loan. Having trouble refinancing your Commercial loan? Call today to hear about an alternative that is cheaper than a refi.
We specialize in the State of Texas with an emphasis on Houston- Dallas-fort-worth- Austin- Galveston -San- Antonio, Waco, Killeen, Conroe, Beaumont, Corpus Christi, the Coast and the Hill Country.Call and ask for Daniel Peterson.
---
Commercial Loans
We specialize in Texas Commercial loans, Mortgage Loans and commercial Equity Cash out loans in 42 States.
We also do commercial loans and commercial loans and we are a Texas commercial Equity Loan Cash Out specialist.
Small commercial loan ($100,000+) to large balance commercial loans nationwide are available including multi family and stated income cash outs. Commercial loans are our specialty especially for Texas properties. We always have the lowest Commercial Lending Rates and we have SBA loans with cash out and refinance available with only 10% down payments. We are focusing on Texas Commercial loans and are not accepting owner occupied residential deals as we are not licensed to do them.
Sub prime loans are coming back but they are now named Private Money, non conforming or Hard Money loans. Call for details. These loans are based on property not credit. We have fix and flip hard money loans that are asset based lending with Interest Only available. Many times you can purchase a fix and flip property with $0 down and we will do 70% ARV.